REMEMBERING S.V.RANGA RAO GAARU, INDIA'S FIRST EVER METHOD ACTOR
1. SAMARLA VENKATA RANGA RAO NAIDU WAS BORN ON 3RD OF JULY 1918 IN NUZVIDU OF ANDHRA PRADESH:
2. HIS FIRST FILM WAS MANA DESAM (1949). YES, THE SAME FILM WHICH LAUNCHED NTR AS AN ACTOR AND THEN SINGER GHANTASALA AS MUSIC DIRECTOR:
3. IN A CAREER THAT SPANNED 25 YEARS HE ACTED IN A TOTAL 162 FILMS. 53 IN TAMIL AND 109 IN TELUGU:
4. HE EARNED MANY HONORS IN HIS CAREER AND WAS LOVINGLY REFERRED TO AS "VISWA NATA CHAKRAVARTI" , "NATA SARVABHOUMA", "NATA SEKHARA", "NATA SIMHA"BY HIS ADMIRERS:
He was the first Nata Sekhara before Superstar Krishna made it cool, and was the first one to be called Nata Simha Before Nandamuri Bala Krisha made it cool 😉
5. THE FIRST EVER METHOD ACTOR IN INDIA.
He is the first method actor in India. Later came the generation of Sanjeev kumar, Kamal Hassan, Amitab bachan, and all those fine Kerala actors.
6. WON INTERNATIONAL AWARDS BEFORE IT WAS COOL: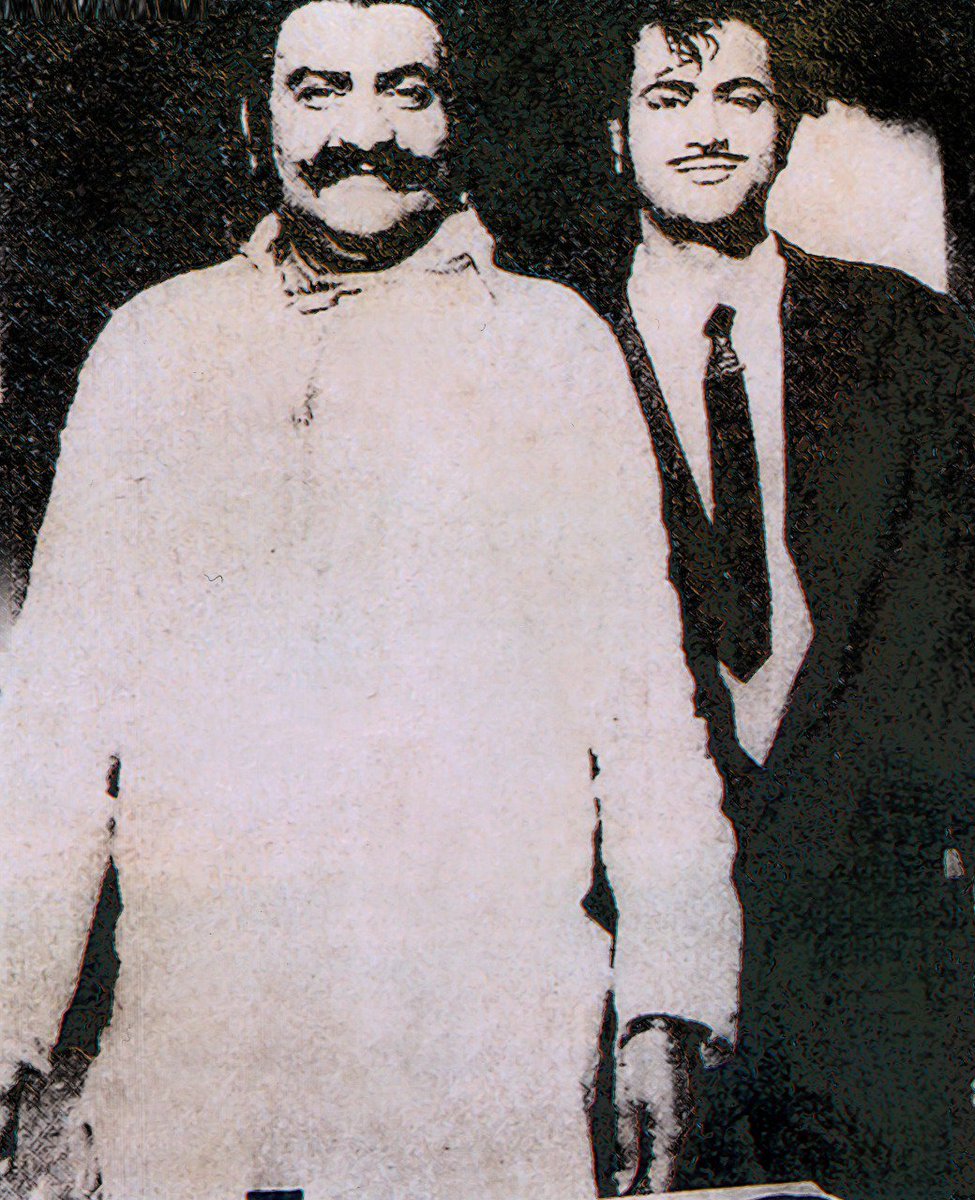 In 1963, He garnered the Best Actor Award for his portrayal of Kichaka in Nartanasala at the Afro-Asian Film Festival Held in Jakarta. You see, How many of our so called stars of the modern era accomplished this.
7. EVERY CHARACTER HE ACTED ENDED UP BEING ICONIC THANKS TO HIS UNUSUAL ACTING SKILLS:
Some of his notable roles include Akbar, Bhishma , Dhuryodhana, Yama, Ravana, Tandra Paparayudu , Bhoja , Daksha , Ghatotkacha , Harischandra, Hiranyakashipu , Keechaka, Mayasura, Narakasura , Rajaraja Narendra.
8. HE WAS AWARDED THE RASHTRAPATI AWARD FIVE TIMES:
####
9. HE DIRECTED JUST TWO MOVIES, BOTH OF THEM WON A NANDI AWARD EACH:
10. ONLY INDIAN ACTOR TO WIN THE FILMFARE AWARD, RASHTRAPATI AWARD, THE NANDI AWARDS, AND INTERNATIONAL AWARDS MULTIPLE TIMES:
####
11. HE WAS THE HIGHEST PAID ACTOR IN 50'S AND WAS PAID MORE THAN THEN ESTABLISHED HEROES LIKE NTR & ANR:
####
The only actor of that era who didn't play the hero and was paid more than the heroes.