LEGENDS OF VISUAL EFFECTS IN TELUGU CINEMA
It's great to see visual effects and computer graphics imagery in the films that have come far away in Telugu Cinema. Not to forget the legends who have brought the Telugu cinema this far and paved a way to it's future. The Telugu Cinema can proudly claim that it's own visual effects have had a strong impression in the Indian Film Industry.
1. K.V. REDDY:
The 3-time National award-winning writer and director has proved it in his works – 'Pathala Bhairavi' and ' Maya Bazaar'. Inspired by Kasi Majili Kathalu and Aladdin, Pathala Bhairavi was his first tryst with the visual effects. Very smoothly integrated into the story, struggle of Thota Ramudu and Nepala Mantrikudu. The movie was coupled by the legendary performance of SV Rangarao and NT Rama Rao with the visual effects rendered into a classic.
6 years later, KV Reddy made the magnum opus bilingual 'MayaBazaar'. Inspired by Sasirekha Parinayam from Mahabharata, the film showcased an amazing slice of Mahabharata with splendid camerawork, spell bounding visual effects and fascinating trick photography. The scenes involving SV Rangarao as Ghatothkachudu in the latter half of the movie which includes the famous Vivaha Bhojanambu are pure gold. KV Reddy garu was known for his collaborations with the Anglo Indian cinematographer Marcus Bartley. His other films like Sri Krishnarjuna Yuddham and Sri Krishna Satya also had some visual effects. It's true when they say – 'It all started with KV Reddy garu's imagination'.
2. B. VITTALACHARYA.:
Vittalacharya also fondly known as 'Janapada Brahma', is known for his strong influence in usage of folk based tales in his films. He also brought in a lot of techniques to showcase the visual effects in the Telugu Cinema. Blended with mystique and myth, Vithalacharya's Jaganmohini, Lakshmi Kataksham and Varalakshmi Vratham have won both critical and commercial acclaim. His Jaganmohini still remains a cult classic even today.
3. N.T.RAMA RAO:
This name does not need any introductions. Apart from being a charismatic actor onscreen, NT Rama Rao is credited as a bold and a distinct filmmaker for his wide variety of his films with majority of mythological themes explored.
In his films Brahmarishi Vishwamitra, Sri Madvirata Parvam, Sri Madvirat Veera Brahmendra Swamy Charitra, Daana Veera Soora Karna. Srikrishna Pandaveeyam, Sr. NTR used some good visual effects to showcase the long forgotten epics. Daana Veera Soora Karna is credited as an all time classic made in the history of Telugu Cinema for its grand scale of production and storytelling.
4. BAPU:
image source
Bapu's love for sweeping visuals and distinct perspective of art makes him one of the most acclaimed artists in his Telugu Cinema. Some of his films are Sampoorna Ramayanam, Seetha Kalyanam, Bhakta Kannappa and Sri Ramanjaneya Yuddham. His collaborations with late cameraman VSR Swamy  and cinematographer Ravikant Nagaich, known for his trick photography, have imprinted unforgettable visuals. His last film Sri Ramarajyam released in 2011 was known was for using benchmark Computer Generated Imagery. With his vision, Bapu made Lava Kusa immortal.
5. KODI RAMAKRISHNA:
In 1999, Kodi Ramakrishna made Ammoru revolving around a goddesses's plans to save her beloved devotee. Ammoru is credited as the first film to use explicit computer generated imagery. Ammoru opened to full houses and won unanimous critical and commercial acclaim. The climax sequences of the goddesses confrontation with the villain generated in CG drew repeated audiences. Kodi Ramakrishna continued his fascination of visual effects to films like Devi, Devi Putrudu and Devullu. In 2004, Kodi Ramakrishna made Anji with Chiranjeevi. The movie went on to win a National Award for its special effects. In 2009, Kodi Ramakrishna made Arundathi, a classic war tale between a queen and a aghora.
6. GUNASEKHAR:
Along with lavish sets, Gunasekhar's films revolve around themes which are visually very powerful. Right from Bala Ramayanam back in 2000, his films Okkadu, Arjun, Sainikudu, Varudu have used visual effects for the grand action sequences. In the coming September, Gunasekhar's dream project Rudramadevi is about to release. Touted to be India's first stereoscopic 3D films, Rudramadevi is expected to have visual effects made by artistes from across the globe.
7. SHANKAR:
His film Bharateeyudu with Kamal Haasan was his first explicit tryst with computer graphics. He went to use graphics for his next films Jeans and Oke Okkadu where he used computer graphics to enhance the environment of his stories. Matrix-effects to shoot the song sequences in Boys which were a big hit among the youth back in 2003. Yet another socio-fantasy-thriller Aparichitudu in which Shankar extensively used visual effects in the entire movie. About 50% of the film had computer-generated imagery blend into the motion picture. He went a step ahead and pushed the bar ahead with Sivaji.
He went all out with Robot in 2010 to create a parallel world of mechatronics. The movie had extensive green mat techniques and 3D imagery generated by international artistes under the supervision of V. Srinivas Mohan.
8. S.S. RAJAMOULI:
##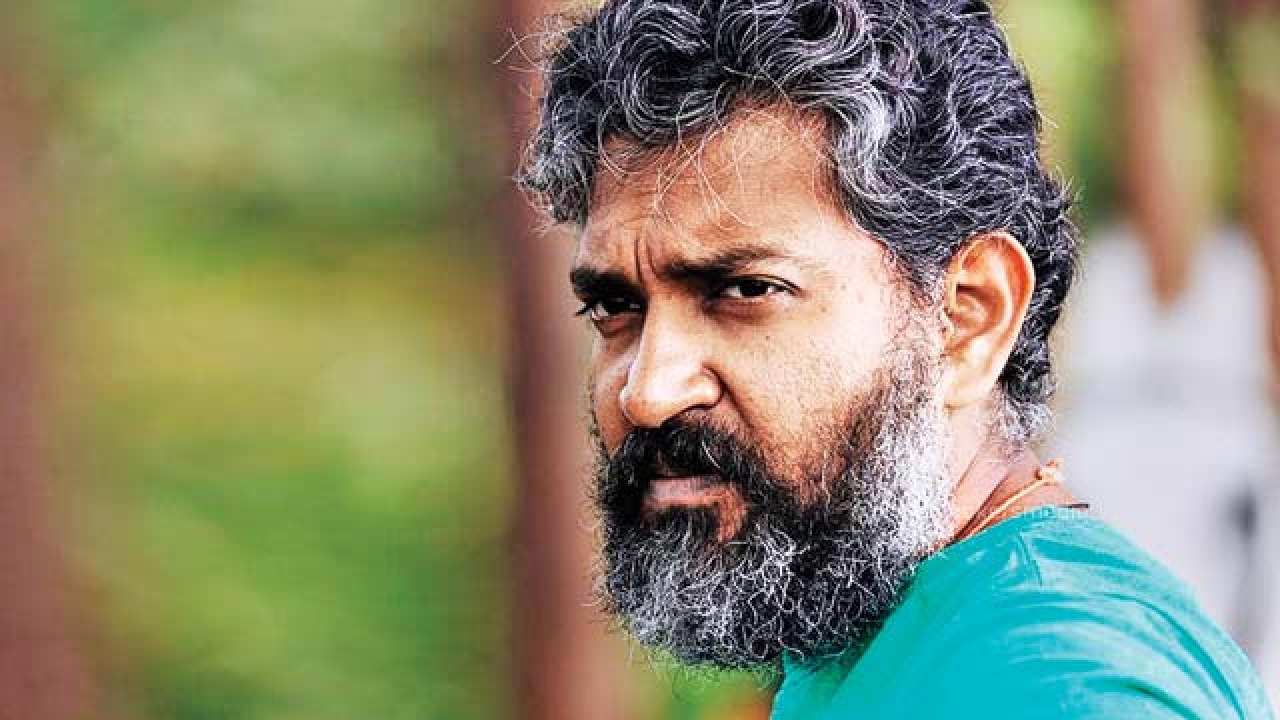 SS Rajamouli used computer graphics for an action sequence back in 2005 in Chatrapathi. Rajamouli made Yamadonga with Jr. NTR in 2007. Rajamouli went ahead and hit the jackpot with Magadheera. Rajamouli made Maryada Ramanna, which intelligently mashed visual effects into the storyline. Rajamouli next made Eega. The crazy crackling story of a housefly's revenge over a lust struck billionaire.
And then came the epic BAAHUBALI – THE BEGINNING. Baahubali, India's largest motion picture with the highest ever budget for visual effects and computer generated imagery made a new world of Mahishmati.